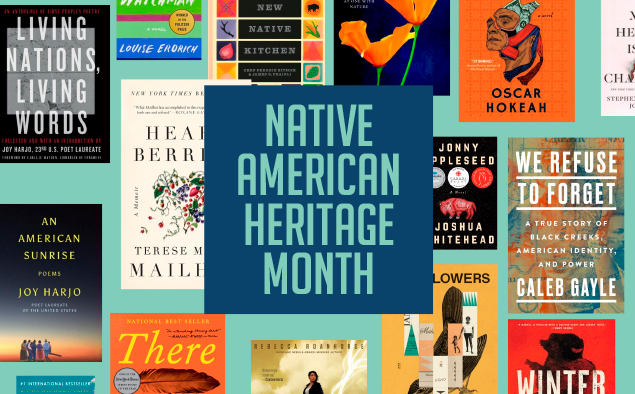 November is Native American Heritage Month and we've got books and authors for you to celebrate with. In honor of this special heritage month, the library has curated new booklists that help explore and celebrate the diverse, rich stories, history and cultures of Indigenous Americans. Ranging in topic, tone and genre, this collection of books is sure to inspire, inform and entertain.
A few of the selections include:
Sisters of the Lost Nation by Nick Medina
A Council of Dolls by Mona Susan Power
The Heartbeat of Wounded Knee: Native America from 1890 to the Present by David Treuer
From the Ashes: My Story of Being Indigenous, Homeless, and Finding My Way by Jesse Thistle
Click here to view the fiction booklist and click here to view the nonfiction booklist.