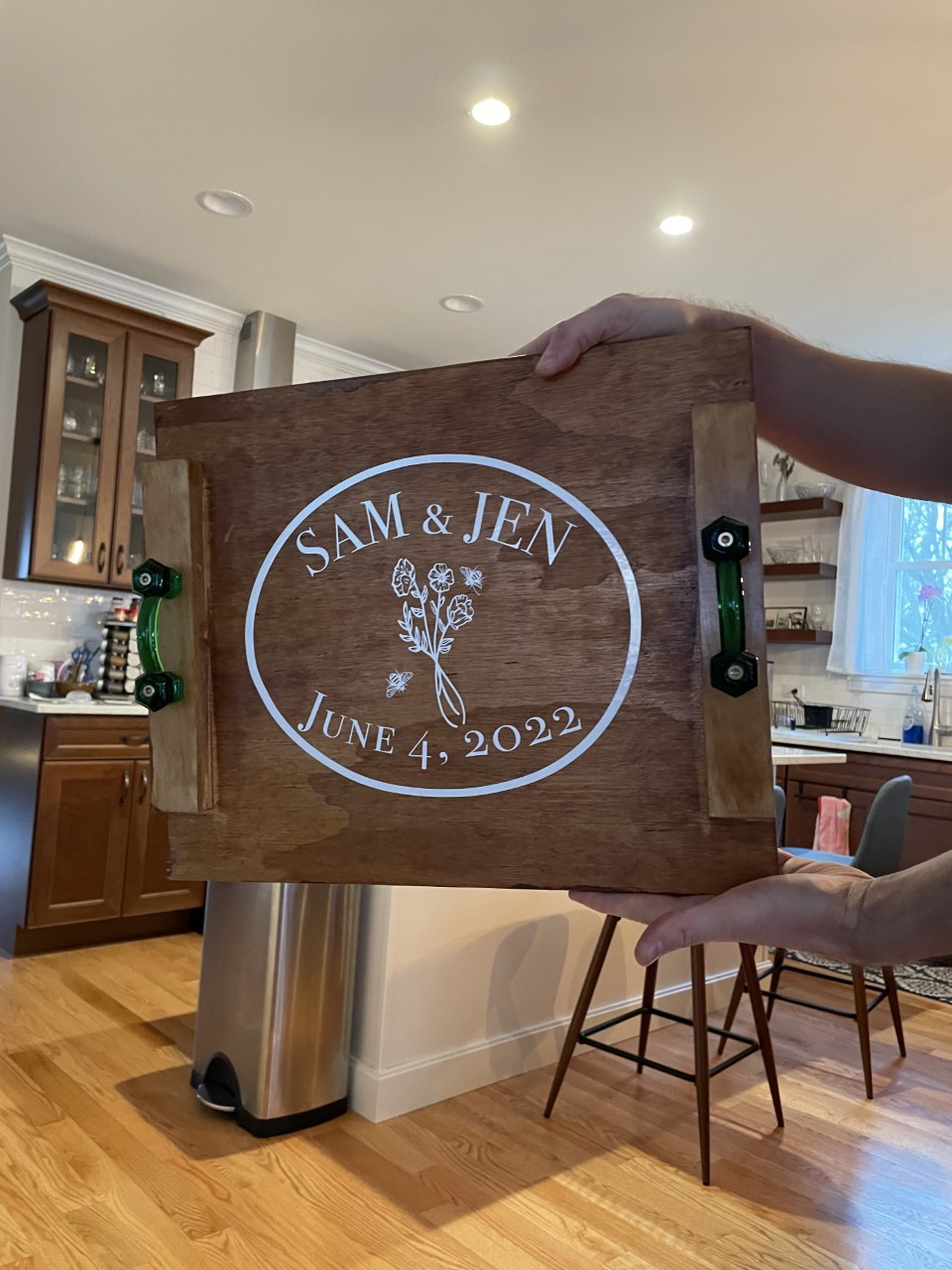 Everyone loves a personalized gift! That's what Arlington Heights resident Elaine Schreck decided as she set out to handmake some gifts this past December, a tray for her brother and his fiancée with a customized vinyl design of their wedding date and buttons and magnets for family members featuring photos of her newborn, Eddie.
"All of these gifts were a big hit," said Schreck. "To make the tray, I repurposed and stained a piece of wood and the handles were antiques from some old kitchen cabinets. The only cost was for the vinyl cutout - it cost me a dollar to make at the Makerplace!"
Schreck's money-saving, gift-making adventure first began when she enrolled in a Makerplace Essentials Class: Vinyl Cutting.
"The class was really good to learn how to use the Cricut software and the rest of the instruments," said Schreck. "Before the class, I was having a hard time conceptualizing how I was going to get this project from an idea in my head to a finished product. But once you see the software and how it works, it starts to make sense and the staff was so helpful in answering questions."
For the buttons and magnets, Schreck used the Makerplace's button maker and its paper cutter to turn 4x6 inch photos into one-of-a-kind rounded designs featuring the many faces of Baby Eddie.
"I was so excited - especially with the buttons," said Schreck. "It was so much fun to make them, and they turned out better than I expected. Everyone loved them."