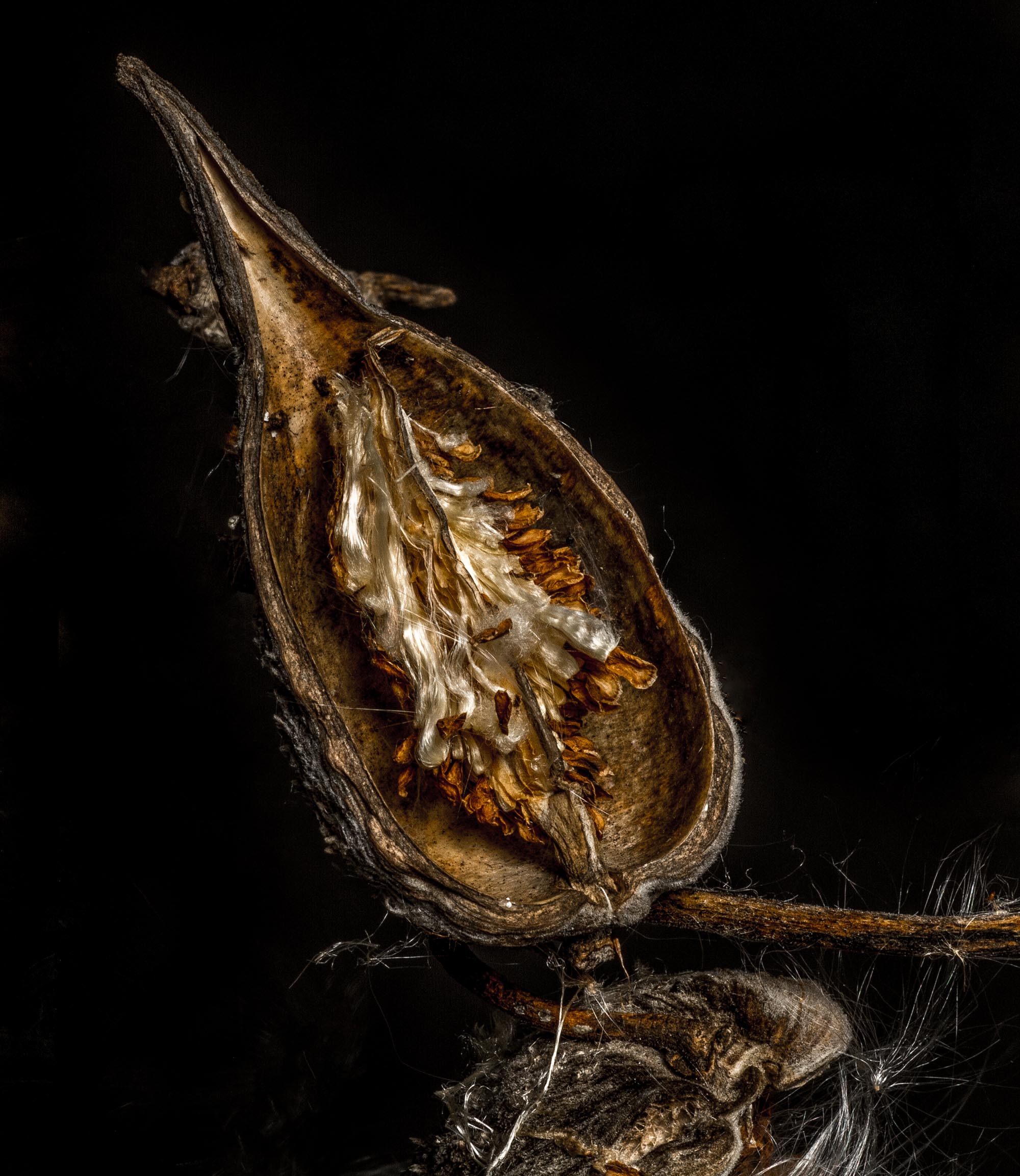 Look at the amazing detail in this gorgeous photograph of milkweed created by Arlington Heights visual artist Jeanne Garrett. Jeanne took this photograph, along with a series of other milkweed images, a few years ago, using the photography light box in the library's Studio. Stunning and timeless, the photographs capture in intricate detail the beauty of milkweed in its many stages and were featured in an exhibit this summer at the Tall Grass Arts Gallery in Park Forest where they received an Award of Excellence.
Congratulations, Jeanne! Thank you for sharing your beautiful work with us! To view more of Jeanne's work, visit www.jeannegarrettphotography.com.
What special object or item would you like to photograph? Borrow a photography light box from our Library of Things collection to use at home or reserve a room in the library's Studio and request a light box for use during your creative session.