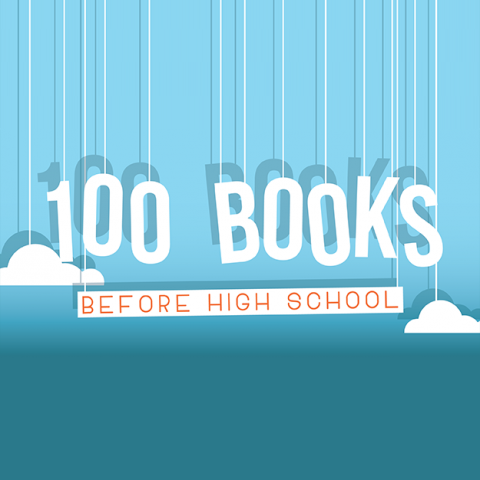 Do you ever wish the library's summer reading program would never end? Well, for teens and tweens in grades 4–8, it doesn't have to! With the library's new 100 Books Before High School program, readers can keep reading books, earning awesome prizes along the way and keep the fun (and learning) going all year long. Sign up and log books at ahml.beanstack.org.
Just for signing up, you'll get a cool drawstring backpack to begin your journey. Keep logging every book you read. For every 20 books logged, you'll earn a badge and a free book. Stop by the Kids' World or Hub Desks to choose from our awesome selection of prize books, and get a real-life badge to wear proudly. Library staff will even help you figure out the perfect book for you to read next on your path to 100!
Once you reach the summit of Mount 100 Books, you'll earn a High School Survival Kit. The tools in the kit were selected by our Teen Advisory Board, and include a USB power bank, mechanical pencil, mints, a super-pack of sticky notes and so much more.  All prize books and High School Survival Kits were generously funded by the Friends of the Library. Participants can only complete the program and earn prizes one time.