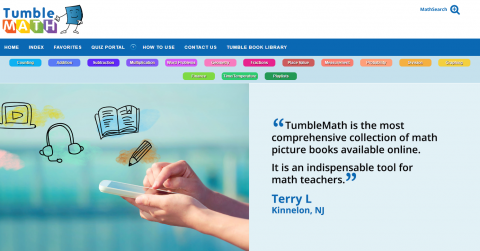 Updated: 4/1/20 - Check out these free resources that will keep your students learning even when you aren't in the classroom.
Be Internet Awesome – Digital citizenship curriculum. No account needed.
NEW COVID-19 Resources from We Need Diverse Books - Extensive list of resources for parents/educators, from a non-profit that specializes in putting more books featuring diverse characters into the hands of all
children.
Drawing Workshops - Join author and illustrator Jarrett Krosoczka for live drawing workshops weekdays at 1 p.m. starting Monday, March 16th. 
Go Noodle - Movement and mindfulness videos created by child development experts. No account needed.
Google CS First – Coding curriculum. You can choose from one-hour activities to 8+ hour themed lessons. No account needed.
Hour of Code - One hour coding lessons for all ages. No account needed.
HowtoToon - Live cartooning classes beginning Wednesday, March 18 at noon.
Kahn Academy – Online courses in a variety of subjects. You will need to create an account to get started.
Maker Stations – Using materials you have around your house, challenge yourself to make something like a catapult or marble maze.
NASA - STEM activities and resources for grades K-12.
Pinna.fm - Kids podcasts, audio stories, music, audiobooks and more. This piad subscription service is now offering a 60 day free trial. You will need to create an account to get started.
Scholastic Learn at Home - Day-by-day projects to keep you reading, thinking, and growing. No account needed.
Science Buddies - Hands-on science projects for STEM learning at home. You will need to create an account to get started.
Scratch - Program your own interactive stories, games, and animations. You will need to create an account to get started.
Smithsonian Distance Learning - Distance learning videos for grades 3-8.
NEW Wide Open School from Common Sense Media - online resources to support kids' educational, emotional, and physical development, curated by experts at Common Sense. Includes information about getting technology access to all students.
Explore your interests or learn something new using our online databases! See our learning resources page for a complete list.