Hi, I'm, Sonya the new Teen Services Assistant!
I've been working at the Arlington Heights Memorial Library for almost five years now, I'm very happy to now be a part of The Hub!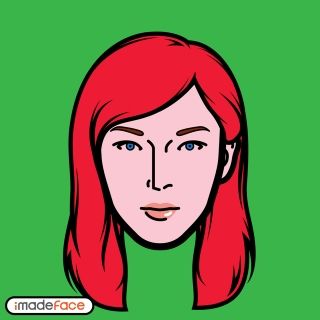 A little about me.
I'm into many different fandoms, like, Supernatural, Doctor Who, and Sherlock (SuperWhoLocked!)
I love working with my hands, I knit, paint, and do many other crafty projects.
I read tons of comic books (any X-men series, and Wonder Woman are my favorites) a lot of manga (Peach Girl was my first series Hot Gimmick was my second which I can reread repeatedly any time) and a lot of anime (Nana is my favorite although I'm watching Rozen Maiden now which is amazing!).
I go to conventions, such as Anime Central and Anime Midwest. I love dressing up as my favorite characters and meeting other people who are into the same things as me.

Please stop by The Hub and talk to me about your favorite comic books, manga, or anime!
See you around ^-^