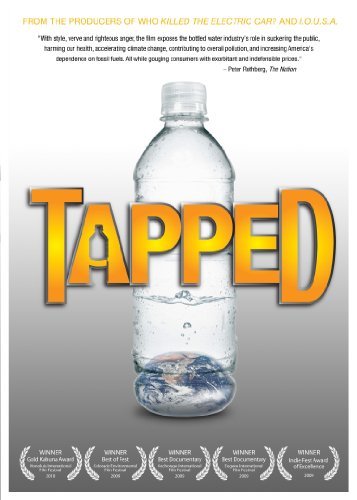 Who hasn't, at some point, picked up a 24-pack of bottled water at the store, or grabbed that nice cold plastic water bottle at a fast food restaurant or a community event? We didn't give it a second thought, but now we are learning that we definitely should be thinking about the practice.
If you have long suspected that bottled water is not good for the environment, but only had a vague notion about its specific consequences, you will definitely want to
attend the library's screening
of the film,
Tapped
, a documentary about the bottled water industry on Wednesday, November 2 at 7 p.m. in the Lindsey Room.
The film chronicles the practices of the bottled water industry and the consequences it has levied on our collective health, communities, environment, economy and policy. We'll have a discussion about the topic after the screening, so
register
to participate. Watch a
trailer
of the film,
Tapped
.
Got a great green idea? Don't forget to enter the Illinois Library Association's "Go Green, Win Green" contest by November 18, and you may win one of four $1,000 cash prizes. To learn more and to submit an entry,
click here
.