It's never too early to help your child be ready to read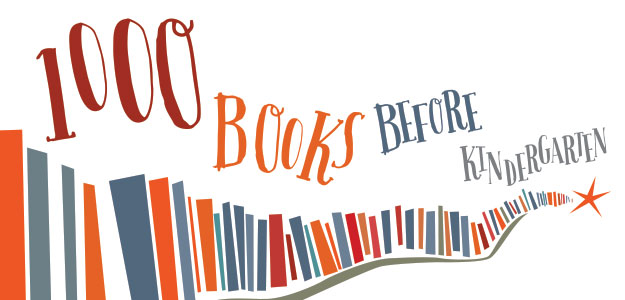 Shared reading is the best way to help babies, toddlers, and preschoolers develop the important early literacy skills they need to learn how to read independently later on. The more books children ages 0–5 hear, the more prepared they will be to learn how to read. It's never too early to start.
1000 Books Before Kindergarten
is a reading program for young children. Although 1000 books sounds like a lot, it's only three shared reading sessions a day for a year. Here's how it works:
•
Register
here
or in Kids' World.
• Start reading and counting!
• Drop by Kids' World to check in and receive prizes.
Helping your child develop early literacy begins with cuddling up and sharing a good book. Research shows that children become readers on the lap of a caring adult. Join us as we reach for 1000!