In October learn more about inclusion with library programs and resources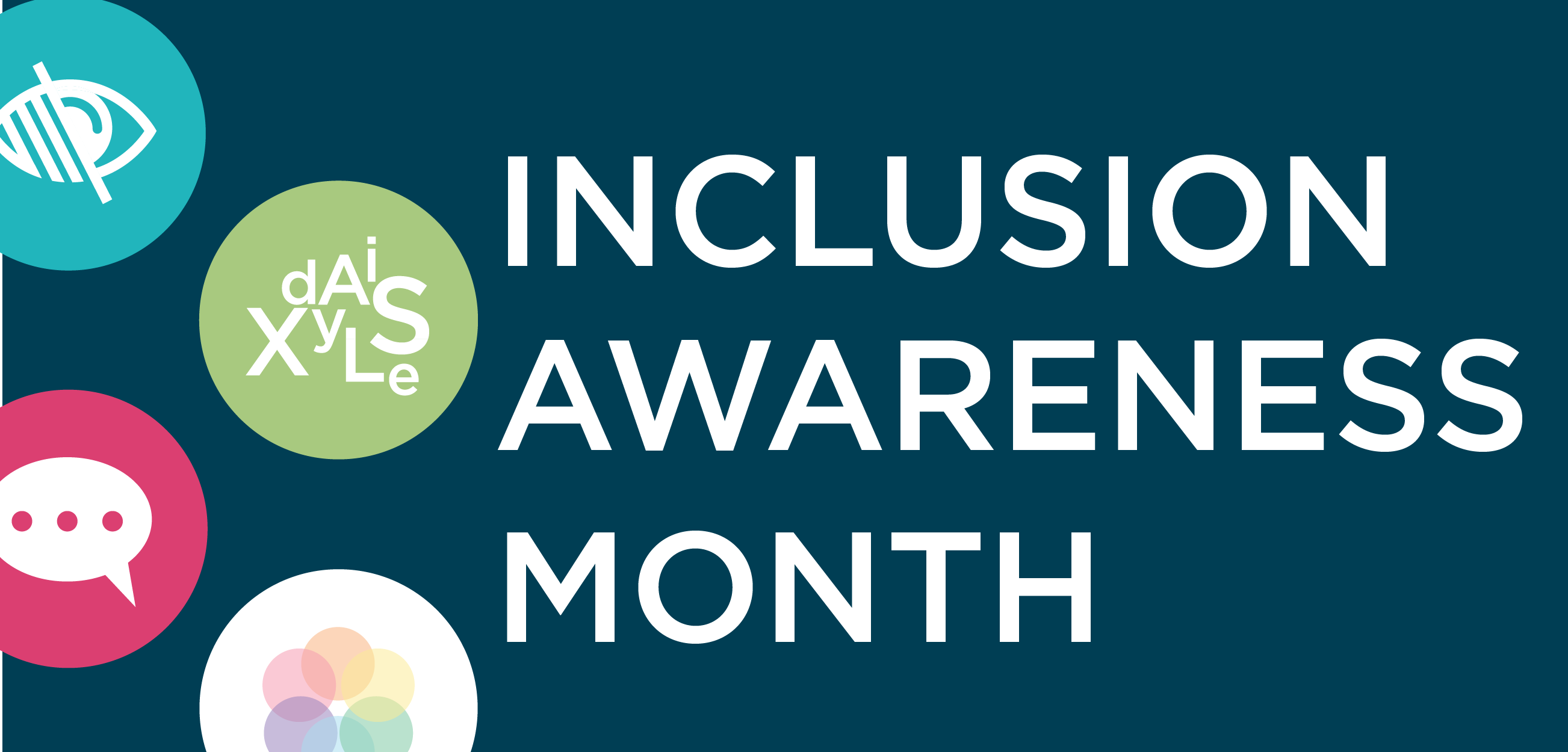 What is inclusion awareness? As an organization committed to excellent customer service, during the past year the library has explored how we can meaningfully extend that service to all members of our community. Surveys and training helped increase our awareness internally, and we are eager to share our accomplishments.
The library has added two accessible catalog stations, expanded our assistive devices collection (see the devices and learn more at our first floor Tech Bar in October), acquired accommodation and sensory materials for our programs and exhibits, and developed new community partnerships. In the coming months, motorized scooters will move to open, accessible locations, our website will include an Accessible Services page, and more volunteer roles will be created to offer in-depth, case-by-case training, adapted to individual needs.
Inclusion Awareness Month Programs:
Craft for a Cause: Fidget Blankets
Monday–Friday, 3–10 p.m. and Saturday–Sunday, noon–8 p.m. / Hub
TEENS: Come in any time the Hub is open and do service projects to make the world a better place a little bit at a time. Limit one service hour per visit. In October, we will make fidget blankets to be donated to local senior centers. Presented as part of Inclusion Awareness Month. For teens grades 7–12. Drop in
A Wider Lens: How to Dance in Ohio
Tuesday, October 16, 7 - 9:15 p.m. / Hendrickson Room South
An intimate portrait of the social struggles those with autism face, this film explores the resilience of a group of teens and adults as they prepare for a formal dance, reevaluating the definition of normal, while emphasizing the universal need to belong, connect and grow by celebrating every individual's unique path. Rated G; 89 minutes. A facilitated discussion will follow the film.
Register
Chicago Lighthouse North: Programs and Services
Wednesday, October 17, 10:30–11:30 a.m. / Cardinal Room
A world-renowned non-profit organization serving the blind, visually impaired, disabled and Veteran communities, Chicago Lighthouse provides vision rehabilitation services, education, employment opportunities and assistive technology for people of all ages. Join Melissa Wittenberg, Senior Director of Chicago Lighthouse North in Glenview, as she shares the array of programs and services.
Register
Job Seeking for People with Disabilities
Wednesday, October 17, 7–8:30 p.m. / Cardinal Room
Specialists from JVS Chicago will share valuable information, with tips for making an effective resume, interviewing skills and finding networking opportunities to connect you to the right job.
Register
Family Movie Night: Monsters, Inc.
Friday, October 19, 6:30–8:30 p.m. / Hendrickson Room
A sensory-friendly screening – the room will be lighter and the volume will be lower. Suitable for families with children of all abilities. Sulley and Mike are the top scare team. When their rival mistakenly lets a human girl into their world, the monsters find out what being scared is all about. Rated G; 92 minutes.
Register
Rights & Resources: The ADA
Monday, October 22, 7–8:30 p.m. / Cardinal Room
Understand whom and what the Americans with Disability Act covers and protects, as well as rights related to employment, public entities and access to private businesses. Drop in
Sensory Storytime
Saturday, October 27, 3:30–4:15pm / Lindsey Room
A small-group program especially suited to those with autism spectrum disorders, sensory processing issues and children with varying abilities. Stories, sensory play and music in a supportive setting. Contact the library if you need accommodations. A monthly program; presented as part of Inclusion Awareness Month. For ages 3–8 and their families.
DAY-OF TICKETS
College Knowledge: Planning for Students with Learning Differences
Tuesday, October 30, 7–8:30 p.m. / Cardinal Room
Join us for a conversation about high school and transition planning for students with learning differences, ADHD and autism spectrum disorders. Discuss course selection, learning supports, psychoeducational testing and standardized testing. Learn about levels of support in college and how the law differs once your child is out of high school. For teens and parents.
Register