Join us on Thursday evenings for family fun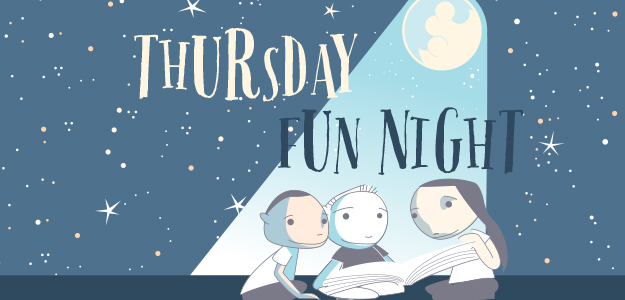 Join us every Thursday evening for family fun. The theme changes weekly, but the family time together remains the same. Ages 0-6; siblings welcome. Space is limited; tickets are given on a first-come, first-served basis at the Kids' World Desk before each program begins.
Mini Movers
Thursday, January 3, 6:30–7 p.m. / Lindsey Room
Enjoy songs, stories, musical instruments and dramatic movement.
Jammin' in My Jammies
Thursday, December 20 and 27, 6:30–7 p.m. / Lindsey Room
Put on your favorite PJs and get ready for fun.