Library trustees honored at board meeting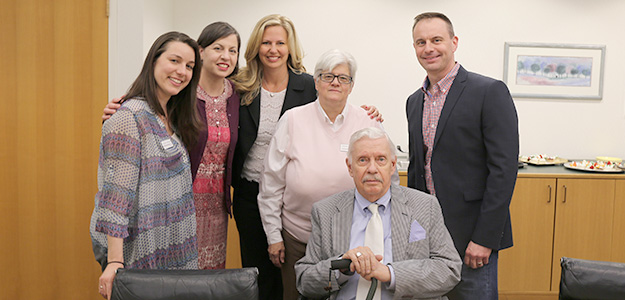 The Arlington Heights Memorial Library honored the service of two longtime trustees, David F. Unumb and Deborah A. Nelson, at its Board of Library Trustees meeting Tuesday night.
David F. Unumb retires from the board after more than 20 years of service, beginning in 1983, and spanning a time period of four different decades. He served as president of the board from 1989 to 1991; oversaw the hiring of three executive directors, and was a leader on the Building, Personnel and Long Range Planning Committees.
Deborah A. Nelson retires after nine years of service, including her leadership as board treasurer, chair of the Finance Committee, and chair of the Long Range/Strategic Planning Committee.
The staff at the Arlington Heights Memorial Library and the Board of Library Trustees recognizes and sincerely thanks Deborah A. Nelson and David F. Unumb for their years of service and for all they have contributed to the library and to the Arlington Heights community. The board also extends its warmest congratulations and appreciation along with its best wishes for success in all of their future endeavors.