Join us and have a blast at our cosmic summer celebration-June 22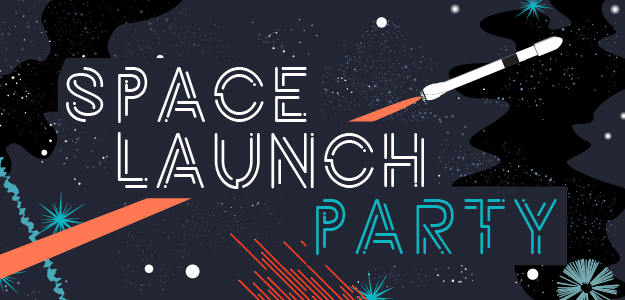 Space Launch Party
Saturday, June 22, 1–3 p.m. / Throughout the library
Drop in
Get your summer started with a blast as we launch
Earth from Space
, an exhibit celebrating the 50th Anniversary of the first Man on the Moon. Enjoy out-of-this-world activities at this all-ages event, including space crafts, an intergalactic scavenger hunt, stories and photo ops. We'll even have a custom built planetarium!
Learn more
.
Earth from Space
June 21 – August 11
Dunton Entrance and Main Street
Drop in
Marking the 50th anniversary of the first man moon landing, this exhibit showcases 20 satellite images created by Smithsonian Traveling Exhibition Service. See rare reviews of natural disasters and man-made ecological effects on the Earth, listen to NASA-produced video and audio materials, and enjoy a space-themed photo op. Earth from Space is a collaboration with geographer and curator Andrew Johnston at the Smithsonian's National Air and Space Museum's (NASM) Center for Earth and Planetary Studies. The traveling exhibit won a 2007 U.S. Geological Survey communications award for science content.
The exhibit presents large color reproductions of images captured by high-tech satellites constantly circling the globe, recording conditions and events that are nearly impossible to document on the planet's surface. Earth from Space is brought to you courtesy of the United States Geological Survey and the Smithsonian Institution. Learn more.