Hear the story behind the story of music legend, Mavis Staples - April 19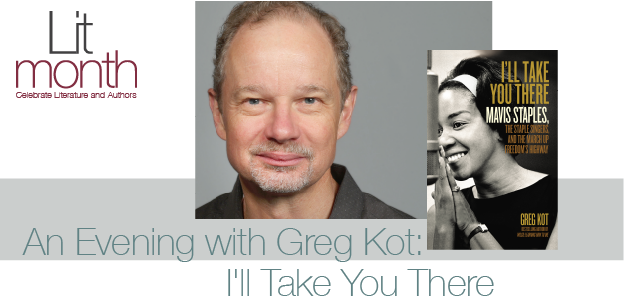 Join us for an evening with music critic and author Greg Kot. In I'll Take You There: Mavis Staples, the Staple Singers and the Music that Shaped the Civil Rights Era; the most recent One Book, One Chicago selection; Kot explores the story of local living legend Mavis Staples and her family's impact on Civil Rights through music. Book will be available for sale.
Date and time: Thursday, April 19, 7–9 p.m.