Congratulations to the winning filmmakers of the 13th Annual Teen Film Fest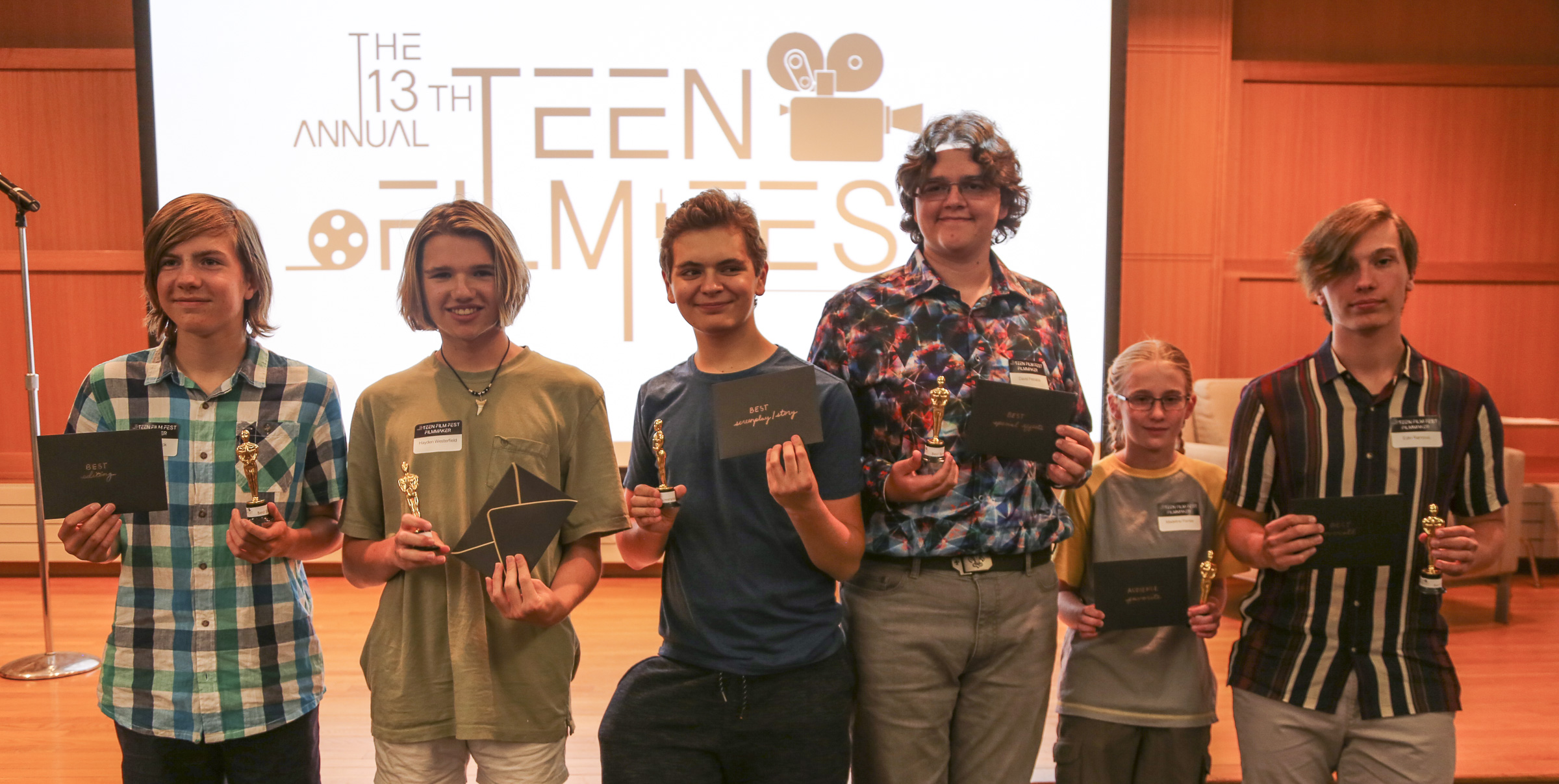 It's a wrap! Thank you to all of the filmmakers, judges and student film supporters involved in making this year's Teen Film Fest a huge success.
This year's Teen Film Fest took place on Friday, August 9. The evening began with red carpet appearances from the stars of the night – the teen filmmakers themselves. Sixteen films were submitted for this year's festival. The films ranged from a The Legend of Zelda-inspired stop-motion animated movie to a Stanley Kubrick-inspired horror film to a music video all about jellybeans that had attendees laughing and cheering along.
After each film, the panel of judges asked questions and provided helpful constructive criticism. This year's panel included former AHML filmmaker-in-residence Matt Lauterbach from Kartemquin Films, actress and English and Fine Arts Division Head at Rolling Meadows High School Mary Luckritz, and 2018 Teen Film Fest Best Overall winner Jeevan Acharya.
.
After the screening of the films, the winners were announced for six categories including Audience Favorite, Best Special Effects and Best Overall. An After Party took place in the Hub, complete with snacks, video games and a selfie station.
Congratulations to the winning films:
Best Overall: Kris by Edin Ramovic
Best Acting: Homesick by Hayden Westerfield
Best Screenplay/Story: Thunderstruck by Graham Reid
Best Editing: Control Freak by Geoffrey Buck
Best Special Effects: Doughnut Time by David Petratos
Audience Favorite: Jelly Beans by Madeline Painter