Need extra help with homework? Try Tutor.com.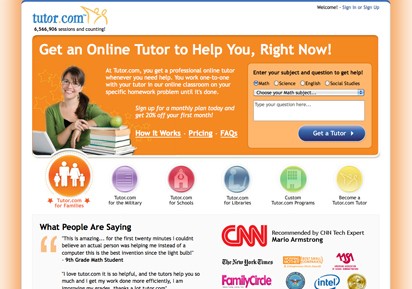 If your kids need some extra help with homework or test prep as the school year winds down, try the tutoring service on the Library's website. It is available on our
School Help page
for grades K and up. There's help in math, social studies, science and English. For math problems, the tutors even use an interactive white board to communicate with their students.
Kids who have used the
Tutor.com
tutoring service say that it helped them improve their grades and made them more confident about their school work. Their comments include, "Amazing," "Excellent," "The tutors always help me complete my assignments."
Give the Tutor.com tutoring service a try, from 3–10 p.m. every day. You will need your library card to log in.