Drive-Up Window Open Early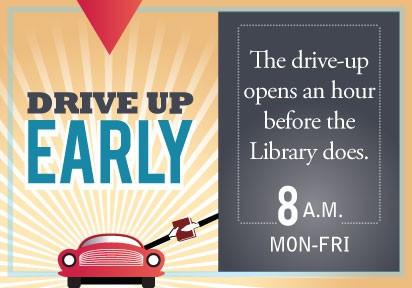 The Library's drive-up window is now open Monday–Friday, beginning at 8 a.m., so you can pick things up before you go to work.
The drive-up window can also save you time throughout the day. Use your computer and the drive-up window to get what you need. Go online and reserve your books, movies and music. When they are ready, we'll email you, and you can pick them up at the drive-up window located in the underground parking lot. If you need to drop off materials, there's a book drop right next to it - perfect for a quick stop while out running your errands.