Posts tagged with "introduction"
Hi, I'm John, the new intern in teen services! For the next few months, I'll be in The Hub learning from the librarians, library assistants, and teens as I work my way through library school.
I read a lot of fantasy and sci-fi, but I'm also into historical fiction, mysteries, and a whole lot of other genres. Lately I've been reading a lot of graphic novels and comics too. My current addiction is Fables and all of its various spin-offs. I wasn't a big Disney fan growing up but it's really cool to see all those fairy tale characters as immigrants to the real world.
As you can probably tell from the title of this post, I can't resist a good pun - or in this case an awful one.
I'm a pretty big gamer, though I'm falling a bit behind the times thanks to grad school. Games With Gold on the Xbox 360 is pretty much my favorite thing because I get to try games like Sleeping Dogs, Assassin's Creed, Dungeon Defenders, and Saints Row the Third that I missed the first time around.
I'm also into anime, board games, and I know way more about Star Wars than any human being should (if they don't work for LucasFilm or Disney anyway). In my (pretty rare) spare time I also study American Kenpo Karate.
I'll be around The Hub this summer, so feel free to stop and talk to me about whatever you're reading, watching, or playing lately, or just to chat in general. I always like to learn about more cool things, and share the ones I know about. Come say hi!
Hi, I'm Kerry, the new Tween Librarian! A few summers ago, you may have seen me around Kid's World helping out with Summer Reading. Now, I'm lucky enough to get to hang out in Kid's World AND the Hub. Best. job. ever. You might even see me visiting your school this fall.
A few random facts about me:
I am a wannabe foodie and love trying (and usually messing up) new recipes.
I have been a runner since jr. high, and I can't go more than a few days without going for a run.
I have a cat named Izzy who is currently rocking a sweet lion haircut.
I love to travel, but when I can't, I read about it instead. I am a sucker for a good love story, but I equally love action-packed dystopian novels. I'm always looking for my next favorite book, so let me know what you're reading!
Stop by the Hub and say hi!
Hi, I'm, Sonya the new Teen Services Assistant!
I've been working at the Arlington Heights Memorial Library for almost five years now, I'm very happy to now be a part of The Hub!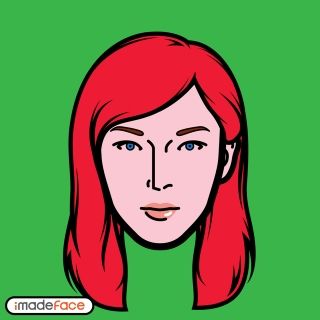 A little about me.
I'm into many different fandoms, like, Supernatural, Doctor Who, and Sherlock (SuperWhoLocked!)
I love working with my hands, I knit, paint, and do many other crafty projects.
I read tons of comic books (any X-men series, and Wonder Woman are my favorites) a lot of manga (Peach Girl was my first series Hot Gimmick was my second which I can reread repeatedly any time) and a lot of anime (Nana is my favorite although I'm watching Rozen Maiden now which is amazing!).
I go to conventions, such as Anime Central and Anime Midwest. I love dressing up as my favorite characters and meeting other people who are into the same things as me.

Please stop by The Hub and talk to me about your favorite comic books, manga, or anime!
See you around ^-^